As I've been going along I've been numbering my cat photos. Today I passed a thousand photos with the current numbering scheme. In honor of that I'm going to include a few old friends who are no longer with us after the usual suspects.
Cats? What cats? I see no cats.
Perhaps we can kill it if we combine our mind powers…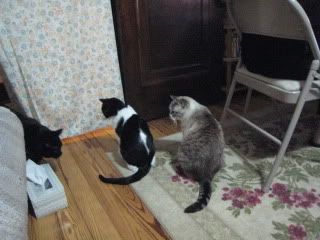 Grading is hard work.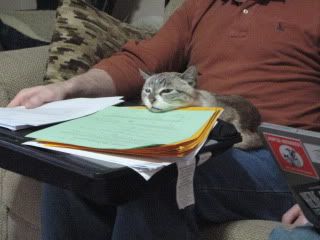 Also: Dude, I'm trying to sleep here.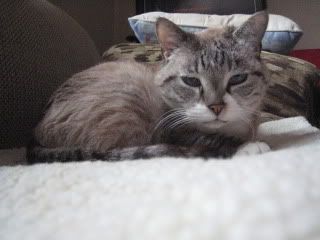 I am too an intellectual!
Pretty please, with mousies on top…
Yeah, like I care.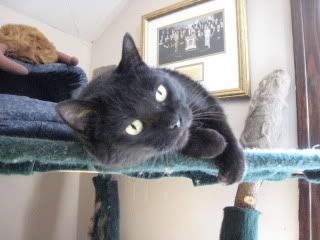 Have you ever really thought about doors?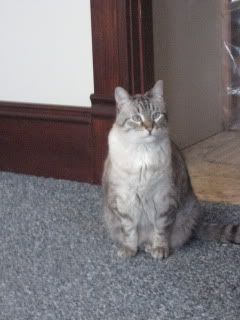 SUN!
Cameras, there's good eatin' on those.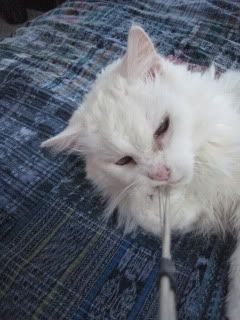 In Memoriam
What is it with white cats and sinks?
(Leith)
This couch is our couch, this couch is so glamorous…
(Moonshadow and Spot)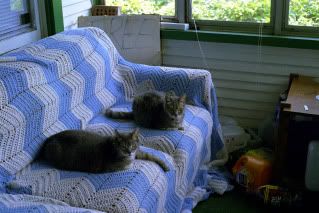 Exapandacat and contractacat
(Spot and Moonshadow)