Who know what evil lurks in the hearts of lolcatz?
The Meglet knows. The Meglet knows.
Pretzel cat crosses feetz to nap.
Jus, gonna close mah eyez for a minute…
That's not a yawn, THIS is a yawn.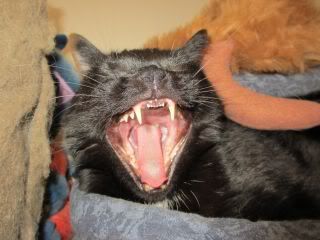 Once again I foil photographer's attempt at cute pic.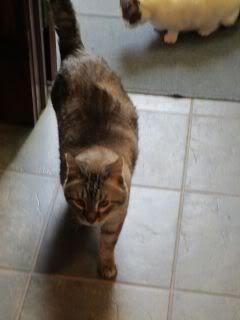 Dude, heading for the litter box here.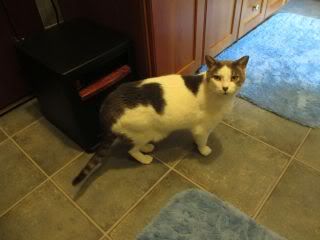 Just turn the sink on and no one gets hurt.