I iz not happy
Dis why.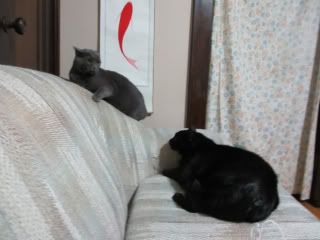 Didja see the look on her face?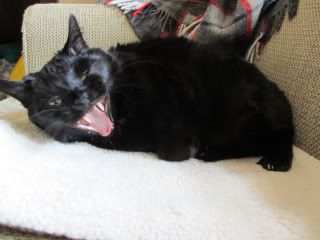 Sock makes everything better!
Do you know what I'm thinking?*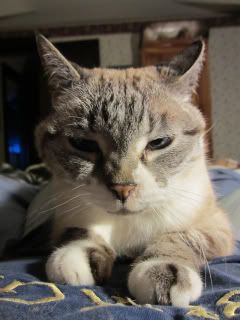 You didn't want to watch dat anyway.
I much more interesting.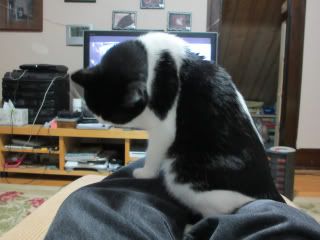 Ha I defies your focusing!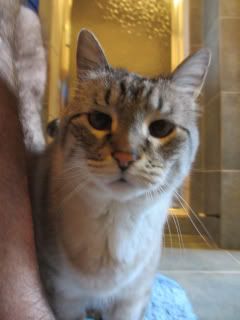 Sun is my friend and so are you.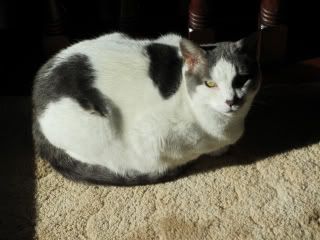 I'm too sexy for my fur…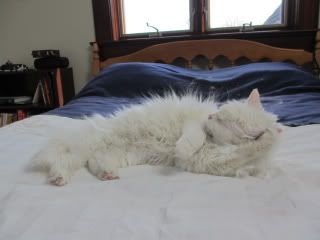 Just because.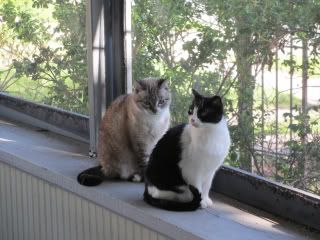 *This is one of a series of pictures I've been taking trying to get a good shot of Isabelle's bib because it is beautiful and I love smoothing it out and skritching under her chin.