I lurves my leg, so much I haz to hugs it.
Mighty Meglet, Queen of all she…is that my tail?
Vampire cat hangs upside down to sleep.
Dammit, I tied myself in a knot again!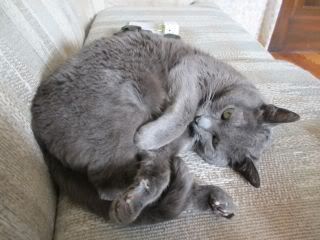 Your treats, give them to me.
What do
you
want?
Don't you wish your tail was this fabulous?