Jordan then.
Jordan now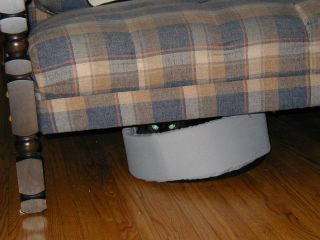 Bosom buddies.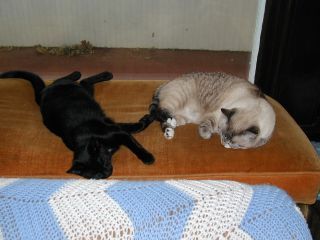 The Comfiest Seat.
I shall have my revenge. Oh yes, I shall.
Five cats, no waiting—one fight about to begin in 3.2.1...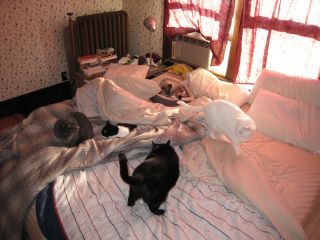 I will kill you for this. Never doubt it.
60 pounds of cute in 6 pound package.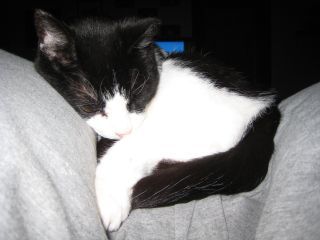 Comin' through!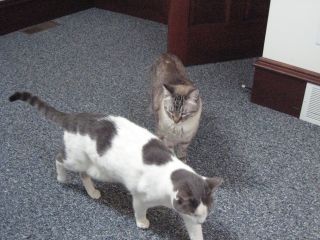 Oh, the inanity!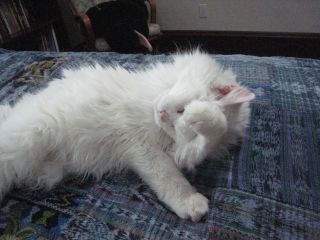 Jellyfish!