Dis flyer is relevant to my interests. Also, comfortable.
Sleep like no one is watching.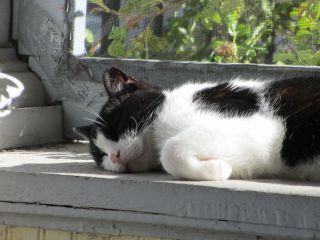 What are you…how…the internet is a terrifying place.
See, I told you I'd fit. Now, take my paw and pull me free.
So many souls, so little time…
Square halo! I iz angelic, give me treatz?