It's a bag and I'm a cat, duh. Wait, glitter, you say?
If you do not pick me up and snuggle me
RIGHT NOW, I will die of the sads.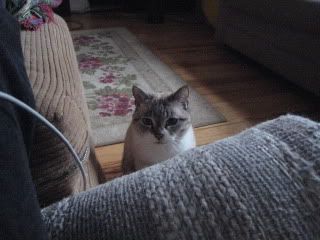 I looked out the front window, that's why!
The view out the front window:
You say eyelid stitches. I say BIONIC WHISKERS!
I'm too sexy for my books, too sexy for…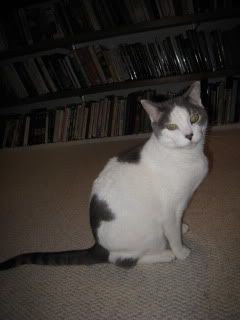 Pour me 'nother nip, barkeep, I'm fine.